FEATURES
"STRIKE-X" GAMING
"Strike-X" themed luxury outlook exterior design capable of handling long term loading.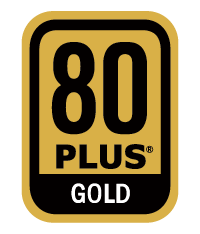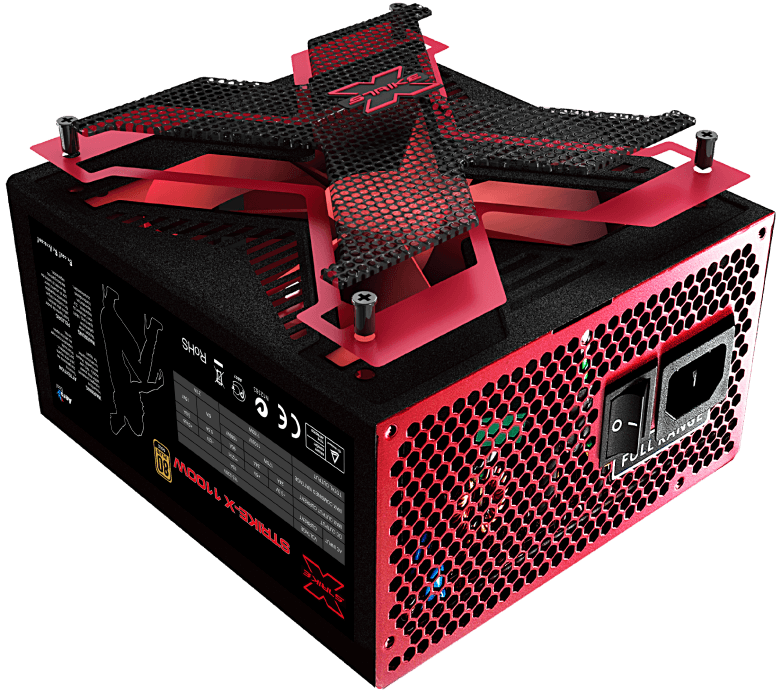 DISSIPATE HEAT QUICKLY AND QUIETLY
Low noise, high airflow with 13.9cm fan and L-shaped heat sink due to larger heat dissipating area.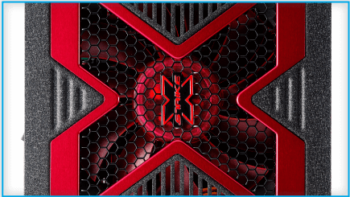 Silent fan with intelligent fan speed control.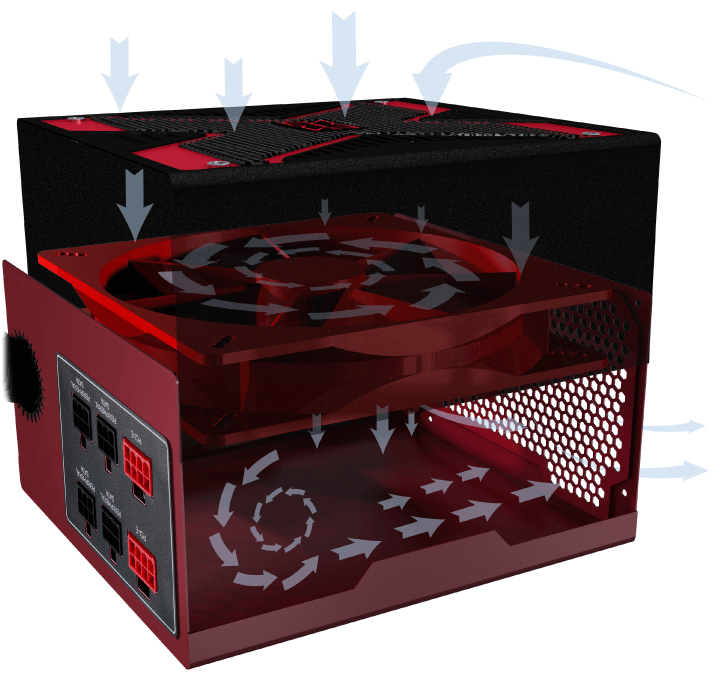 SMART MODULAR CABLES
Mesh-sleeved modular cables reduce the cable mess inside chassis and optimize airflow of your system.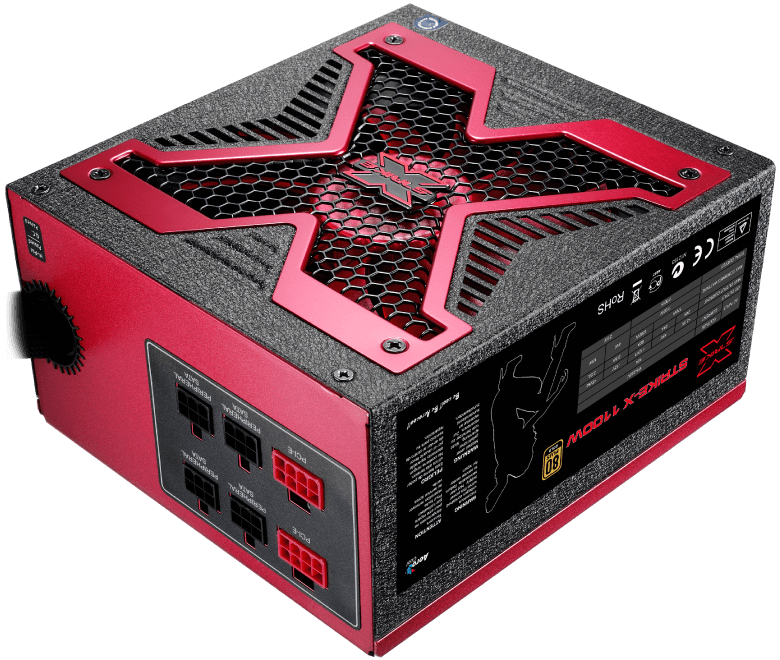 DC-to-DC CIRCUIT
DC-to-DC circuit design offers benefits of higher compatibility,
with more stable voltage regulation and max. 12V total output.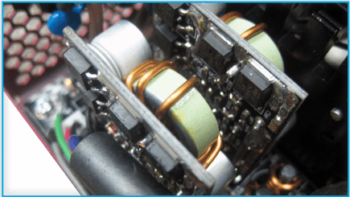 DC-DC Converter
Unparalleled DC to DC converters for 3.3V & 5V outputs to reach high efficiency.