FEATURES
BRING YOUR CASE TO LIFE
Unique RGB LED design on the front panel delivers a stylish look and feel. Bring your case to life with 13 preset lighting modes that can be readily controlled via LED control button.
• 6 RGB Flow Modes
• 7 Static Color Modes
IMPROVED AIR VENTILATION
Air vents on the sides of the front panel increase air flow and ventilation for superior cooling performance.
FLAUNT YOUR RIG
Comes equipped with a full acrylic side panel and acrylic in the front panel to properly showcase the inside of your rig.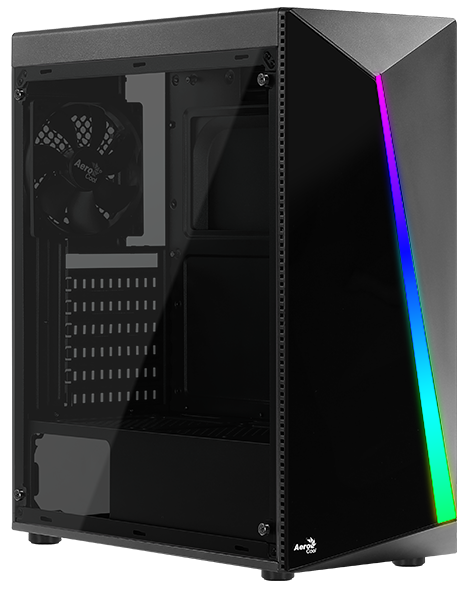 DUAL CHAMBER DESIGN
Built with a dual chamber design to direct heat away from the main chamber for more effective all-around cooling.

AIR COOLING



Supports air cooling in the front, top, rear, and bottom of the case to enhance cooling performance.
• Front: 120mm x 3 (Optional)
• Top: 120mm x 2 (Optional)
• Rear: 120mm x 1 (Includes 120mm Fan x 1)
• VGA Fan: 120mm x 2 (Optional)
LIQUID COOLING

Supports liquid cooling in the front of the case for maximum efficiency cooling.

• Front: 240mm Radiator (Optional)
COOLING FOR YOUR GRAPHICS CARD
Supports graphics card cooling: 2 x 120mm fans for superior VGA cooling.
CONVENIENT ACCESS TO YOUR MEDIA

Quick and easy access to LED control button, 1 x 3.0 USB, 2 x 2.0 USB, HD audio and mic ports, and power button.
EASY MAINTENANCE
Removable dust filters on the top and bottom of the case for fast and convenient cleaning.