FEATURES
FIXED RGB LED LIGHTING
8 Fixed LEDs create a static lighting effect that adds a stylish flair to your rig.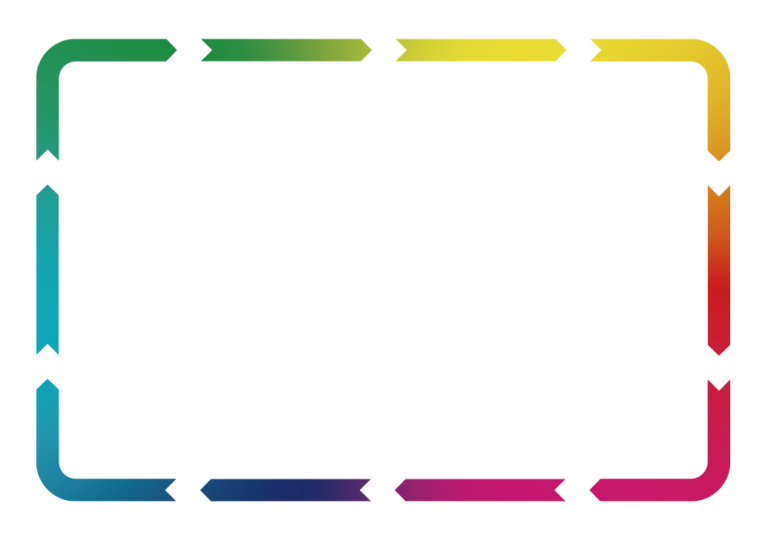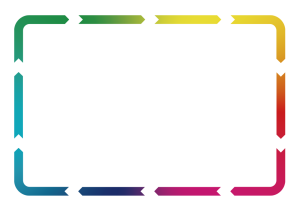 HEAT CORE TOUCH TECHNOLOGY (HCTT)
2 Heatpipes provide a perfectly flat and smooth surface to maximize contact surface area.

This allows for minimal heat transfer loss while in direct contact with the CPU to increase the efficiency of heat dissipation.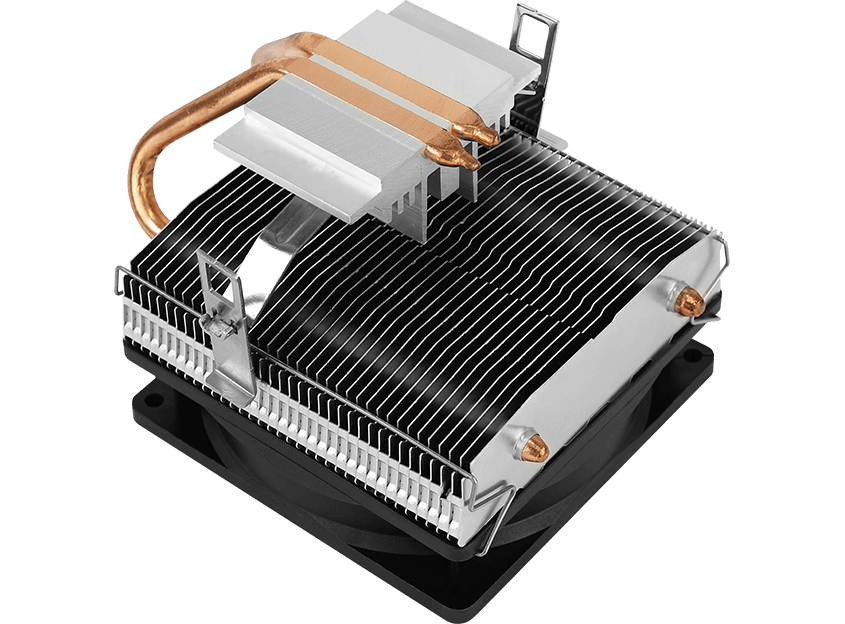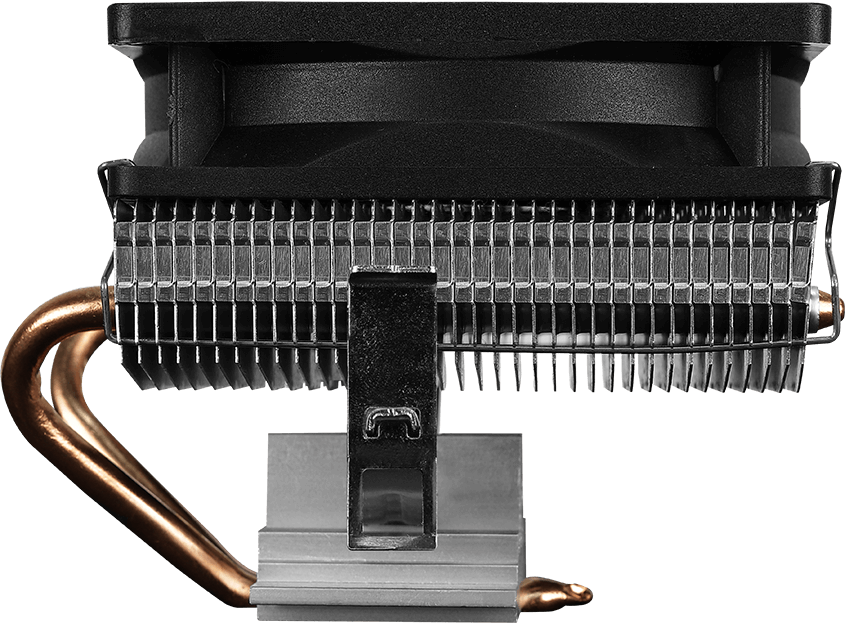 TOP DOWN COOLING DESIGN
Top Down Cooling design allows heat to dissipate more quickly and efficiently while offering higher compatibility with cases.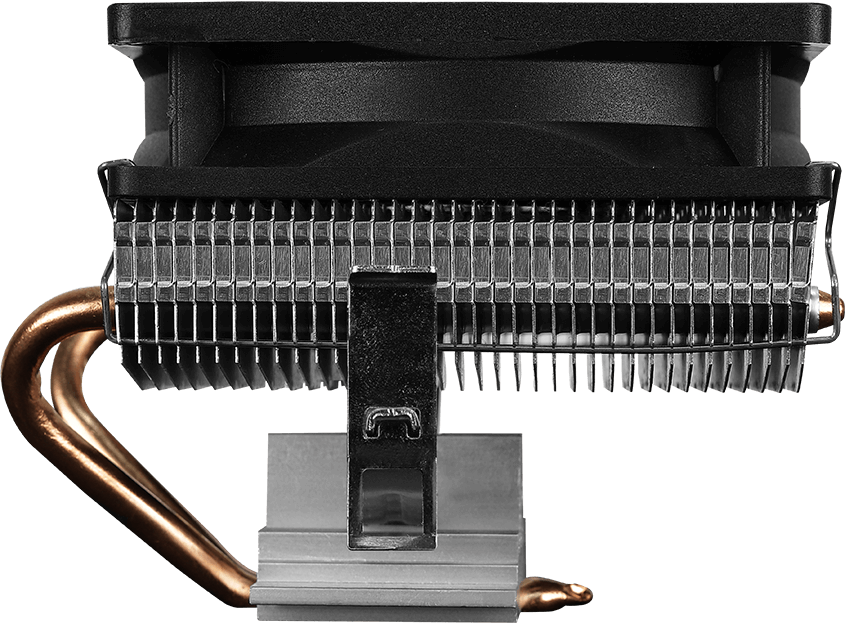 HIGH EFFICIENCY FINS
Upgraded high efficiency fins for maximum thermal performance.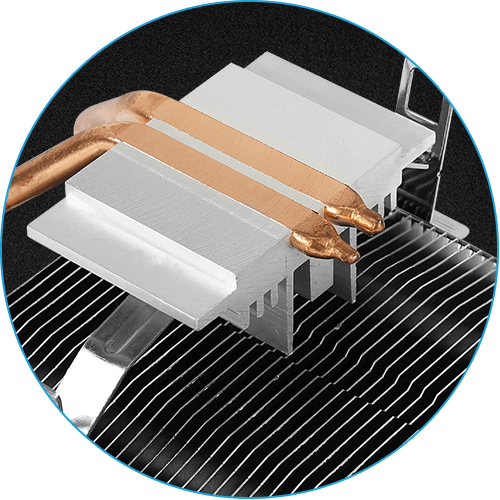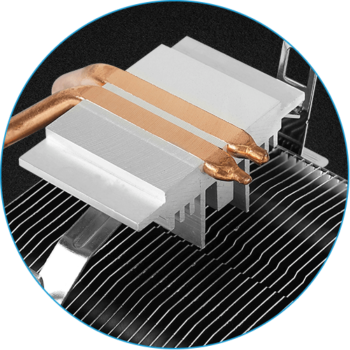 COMPATIBILITY
Compatible with most current motherboard designs.

Socket compatibility: LGA 115X/775/1200
AM4/AM3+/AM3/AM2+/AM2/FM2/FM1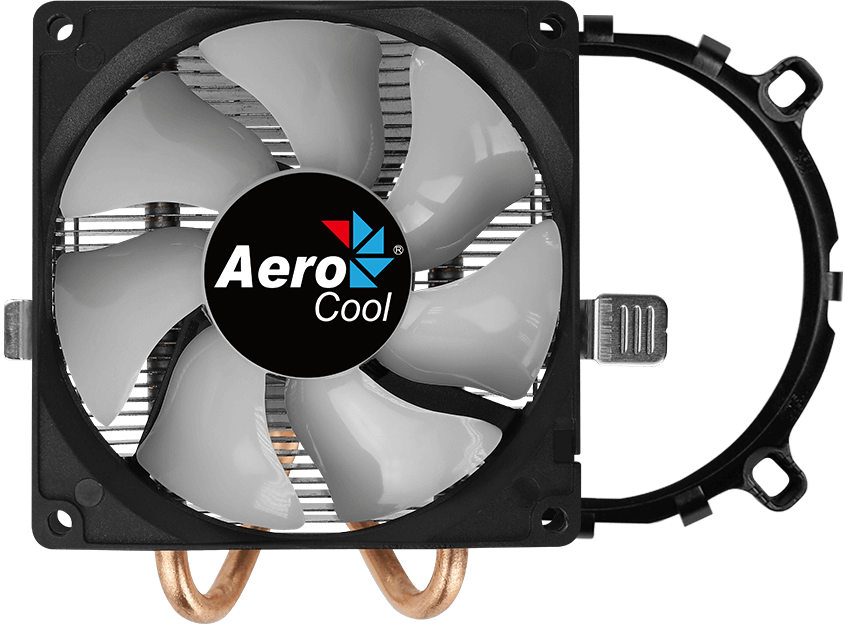 COMES WITH 3-PIN CONNECTOR