FEATURES
THREE 12CM RGB FANS INCLUDED
Comes equipped with three 12cm RGB fans (Frost 12) in the front panel of the case.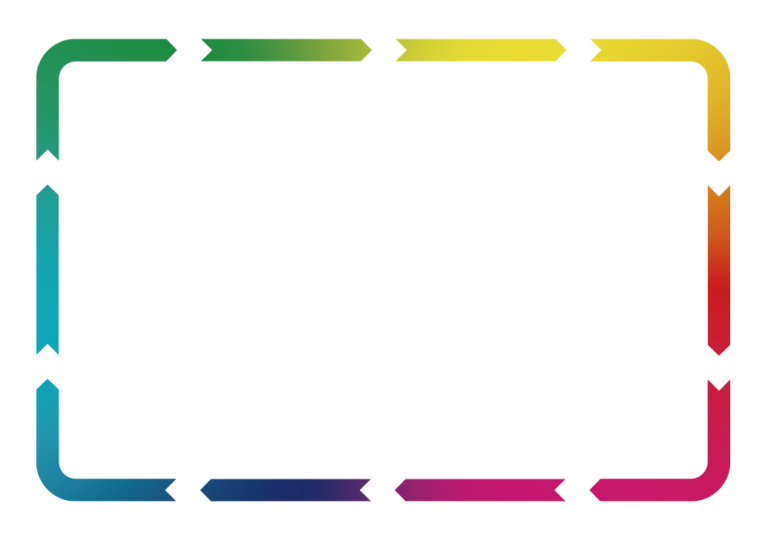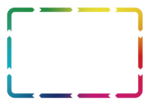 COMES EQUIPPED WITH FROST 12 FANS
Featuring 8 Fixed LEDs to create a static lighting effect, the Frost 12 fan adds a stylish flair to your rig.
ACRYLIC FRONT PANEL
With an acrylic front panel allowing for clear viewing of up to three 12cm fans, this case is perfect for showing off your front LED fans.
FULL ACRYLIC SIDE PANEL
Comes equipped with a full acrylic side panel to showcase the inside of your rig.
IMPROVED AIR VENTILATION
Air vents running along both sides of the front panel increase air flow and ventilation for superior cooling performance.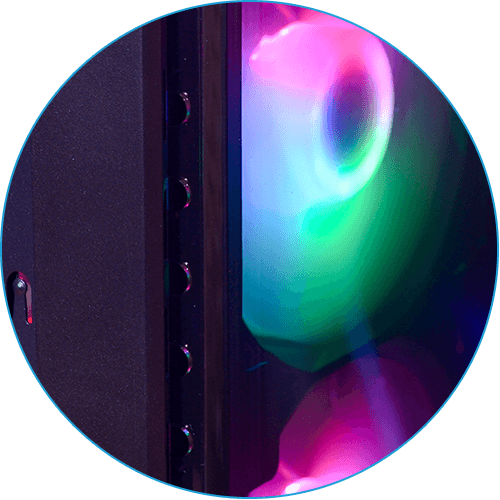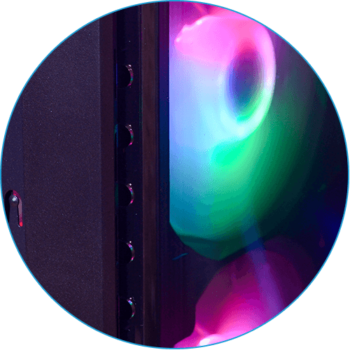 DUAL CHAMBER DESIGN
Built with a dual chamber design to direct heat away from the main chamber for more effective all-around cooling.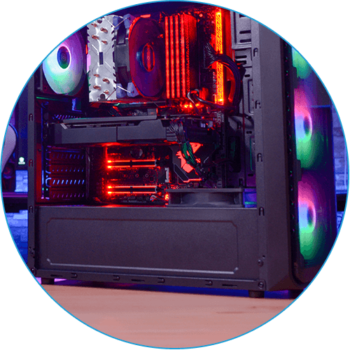 AIR COOLING

Supports air cooling on the front and rear of the case to enhance cooling performance.
Comes with an extra fan mount to provide additional cooling for your graphics card.
Front: 120mm x 3 (12cm RGB fan x 3 Included)
Rear: 120mm x 1 (Optional)

HDD Cage: 120mm x 1 (Optional)

LIQUID COOLING
Supports liquid cooling in the front panel of the case for maximum efficiency cooling.
Front: 240 x 27mm Radiator x 1 (Optional)
CONVENIENT ACCESS TO YOUR MEDIA

Quick and easy access to 1 x USB 3.0, 2 x USB 2.0, HD audio and mic ports, and power button.
EASY MAINTENANCE
Removable dust filter on the bottom of the case for fast and convenient cleaning.