FEATURES
ADDRESSABLE RGB COMPATIBLE
Take full control of your Addressable RGB fans using one of two ways:
RGB LED control button on top of the case
Addressable RGB motherboard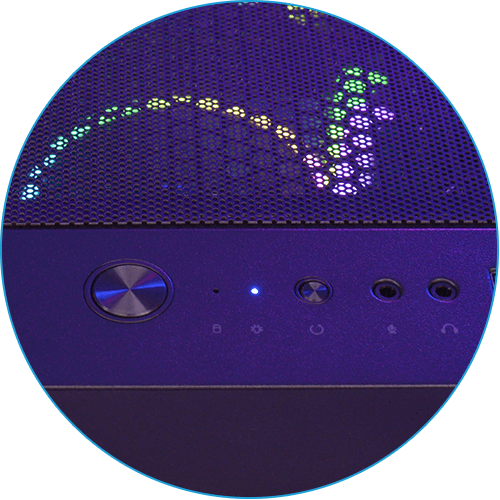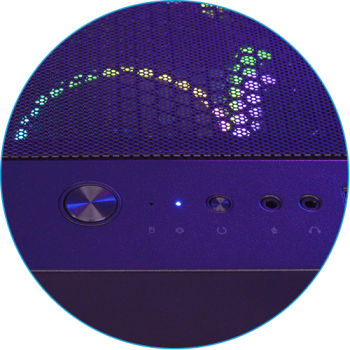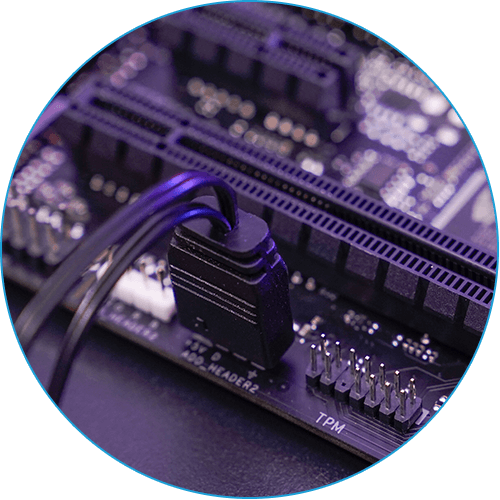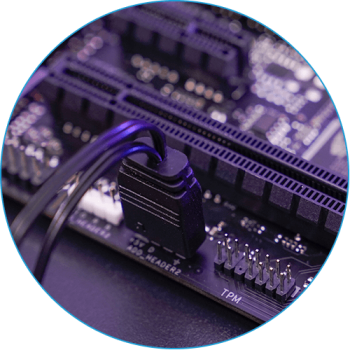 THREE ADDRESSABLE RGB FANS INCLUDED
Comes equipped with two 20cm Addressable RGB fans in the front and one 12cm Addressable RGB fan in the rear of the case.
COMES EQUIPPED WITH DUO FANS
Featuring Double RGB LED rings around the fan and circling the center of the fan, the Duo 20 and Duo 12 fans deliver a stylish and vibrant lighting experience.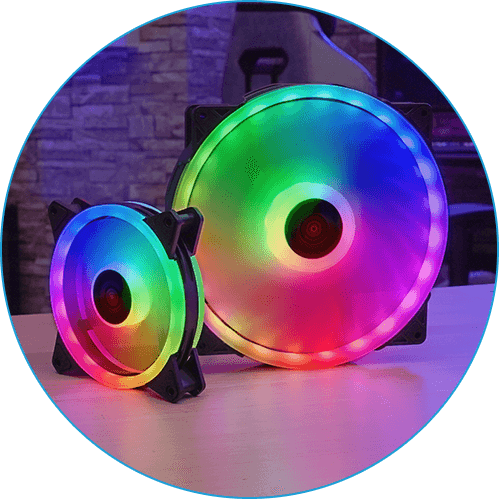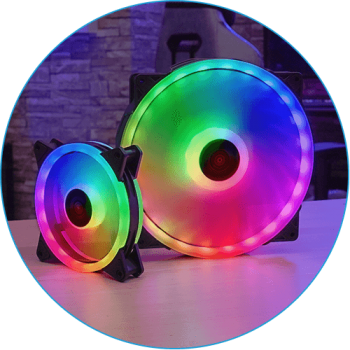 6-PORT RGB CONTROL HUB
Features a 6-port hub with PWM control functions and allows you to connect up to six 6-Pin AeroCool Addressable RGB fans and up to two 3-Pin Addressable RGB accessories with +5V ARGB connector.

Access 16.8 million colors using compatible Addressable RGB motherboard (Asus Aura Sync, MSI Mystic Light Sync, and Gigabyte RGB Fusion).
PWM COMPATIBILITY
Please check if the 4-Pin fan header on your motherboard is PWM compatible.

• PWM based – PWM compatible
• Voltage based – not PWM compatible

For more information, refer to our PWM Compatibility Guide.
ADDRESSABLE RGB RECEPTOR CABLE INCLUDED
Comes with a receptor cable to connect your hub with compatible Addressable RGB motherboards.
ARGB MB Connector (For all other ARGB MBs such as ASUS, MSI, etc.)
ARGB MB Connector (Gigabyte RGB Fusion)
4-Pin Hub Connector
PWM 4-Pin Connector
POWER CABLE INCLUDED
Comes with a cable to power the hub.
SATA Power Connector
4-Pin Hub Power Connector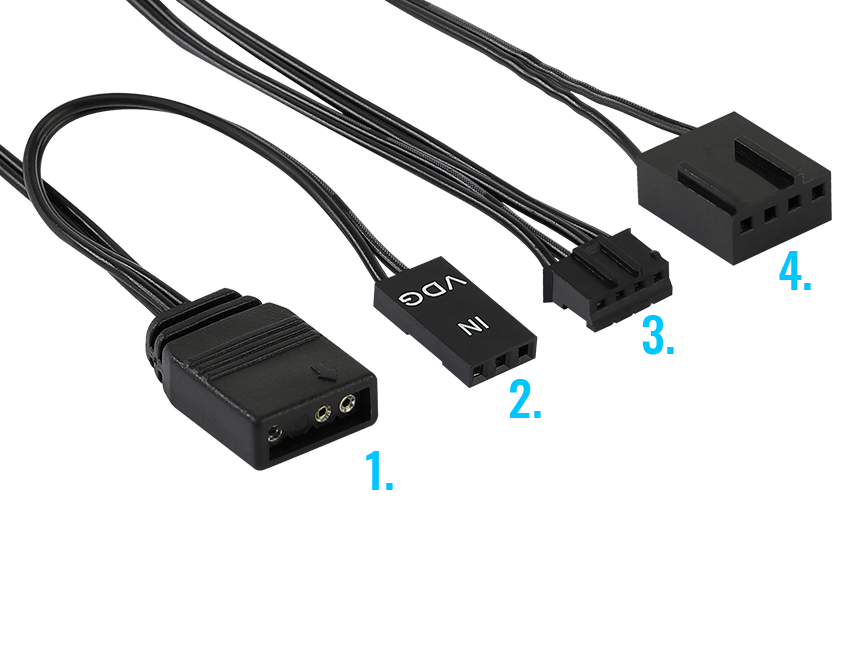 ACRYLIC FRONT PANEL DESIGN
Featuring an acrylic front panel design, this case allows for clear viewing of your front LED fans.
IMPROVED AIR VENTILATION
Air vents on the front panel provide superior air flow and circulation.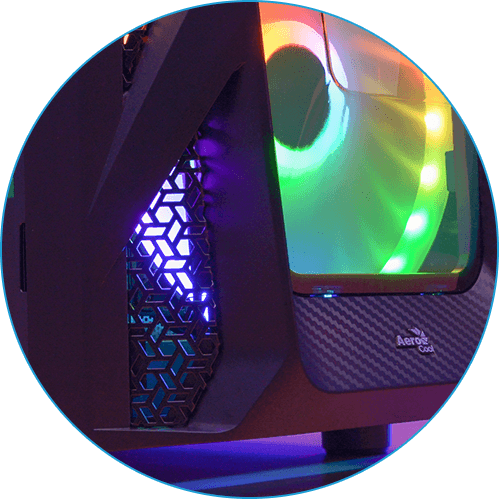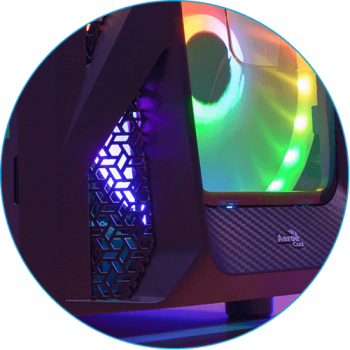 FULL TEMPERED GLASS SIDE PANEL
Comes equipped with a full tempered glass side panel to properly showcase the inside of your rig.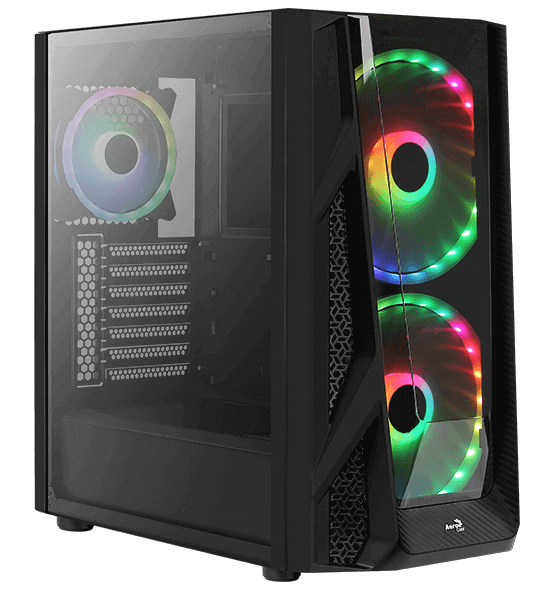 DUAL CHAMBER DESIGN
Built with a dual chamber design to direct heat away from the main chamber for more effective all-around cooling.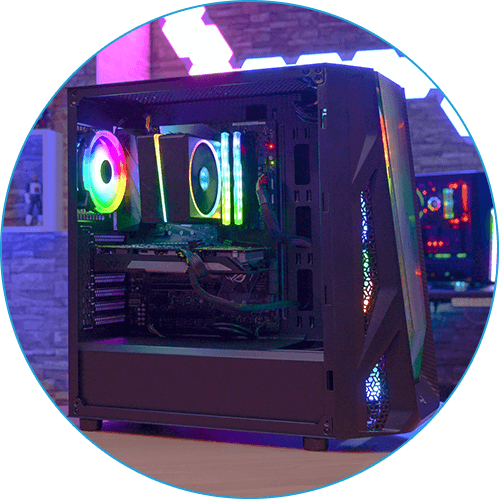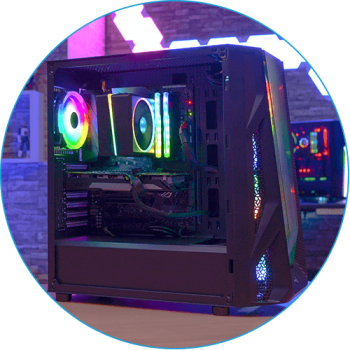 AIR COOLING

Supports air cooling in the front, top, and rear of the case to enhance cooling performance.
Front: 120mm x 3 or 140mm x 3 or 200mm x 2 (Includes 200mm Duo Fan x 2)
Max. fan thickness – 25mm only for 200mm

Top: 120mm x 2 or 140mm x 2 (Optional)

Rear: 120mm x 1 (Includes 120mm Duo Fan x 1)

LIQUID COOLING
Supports liquid cooling in the front, top, and rear of the case for maximum efficiency cooling.
Front: 120/240/280/360mm Radiator (Optional)
Top: 120/240mm Radiator (Optional)
Rear: 120mm Radiator (Optional)
CONVENIENT ACCESS TO YOUR MEDIA

Quick and easy access to LED control button, 2 x USB 3.0, HD audio and mic ports, and power button.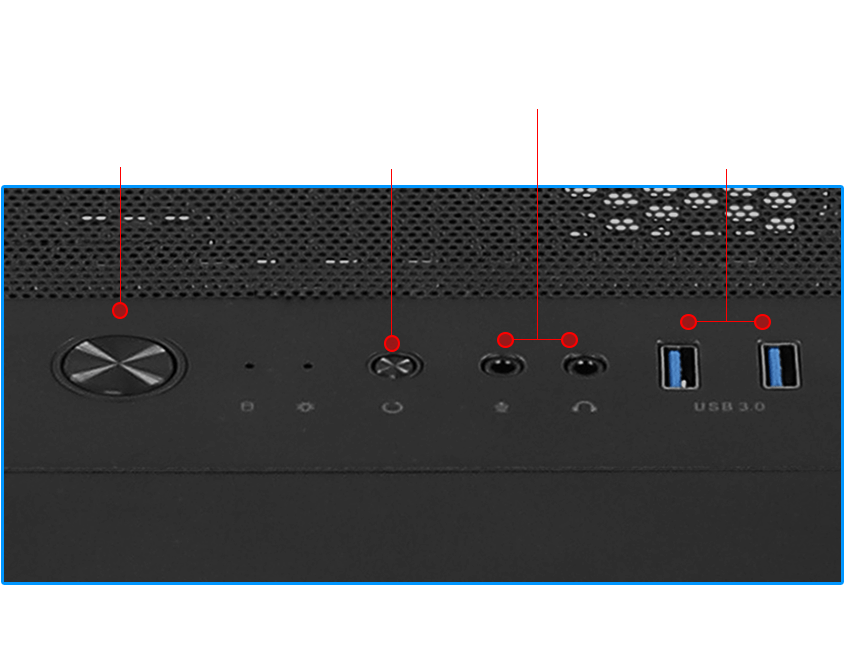 EASY MAINTENANCE
Removable dust filters on the front, top, and bottom of the case for fast and convenient cleaning.